The Electric Motorized Bed comes with a wired hand wand, allowing me to easily position myself as I can read, study, watch television and do so many things in a position I feel the most comfortable. I previously had sleepless nights because of the back pain and I am surprised that the pain has gone, without me even going to a doctor. This product is simply amazing and now I ask my wife to sleep on it when ever she complains of any back pain. Thanks D4 Surgicals for supplying this product till hear.
...By Mr.Chandrakant Shamant
My dad was suffering from knee joint pain and facing a problem of sleepless nights and restless days. All the day he use to complain to my mom about this. We tried many remedies for him like knee caps, pain relief creams. It solved the purpose for the time being but again he starts complaining. One day while speaking about this problem with my friend he asked me to visit the showroom of D 4 Surgicals. There I saw the electric homecare adjustable bed . They explained me how it helps to reduce the pains in different body parts and I made up my mind to purchase it for my dad. The first day when he slept on this bed with thigh and calf muscles supported by knee rest position of wooden homecare electric bed , he was so happy that he was never facing a problem of joint
pain ever in his life! Really a wonderful bed , is has not only changed life of my dad but all our family members are also happy to see my dad's smiling face.Thanks to my friend who guided me to D 4 surgicals.
...By Pradeep Kharote.
Before buying Motorized bed from D 4 surgicals , lower back pain was my worry for complete night. I do not remember how many sleepless nights I have faced during last few years. When these people explained me about Zero Gravity Position of wooden homecare electric bed , I took a live experience of weightless body by sleeping on this bed. They demonstrated me how complete body weight affects the spinal cord if we sleep on regular flat bed and how it makes a difference when you sleep on adjustable motorized bed of D 4 surgicals. With it special features of adjustable backrest and knee rest positions; the bed provides complete support to spinal cord and different joints in our body and finally relief to our body parts. For me it's just like shouting UREKA UREKA….. And no more back pains.
...By Vaishali Samant.
"The homecare wooden electric bed from d 4 surgicals has changed my life totally. Previously I was able to sleep for hardly 4 hours on my flat bed. But with Homecare wooden electric bed I sleep at least 7 hours during night time. It's really a wonderful bed. Many thanks for D 4 Surgicals for designing such a wonderful bed."
...By Apurva Dhage.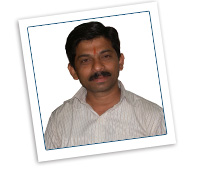 After a hectic day schedule a sound sleep for continuous 30 minutes was a dream for me. The whole night I use to spend restless nights in bed for unseen reasons. I tried with my family doctor, different sleep medicines but result was nothing and wasting money and time. Then I came across a wooden homecare electric bed from D 4 surgicals India private limited while surfing on internet. After enjoying demo of this bed at their showroom I came to know it was my regular sleeping positions which were not suitable for my body. With the help of this bed I am able to achieve the most comfortable position of sleeping for my body. And believe me after sleeping on this bed somebody has to wake me up in the morning by keeping a loud alarm clock ringing near my ears. I have seen first time in my life that the dreams come true"
...By Nitin Waghmare.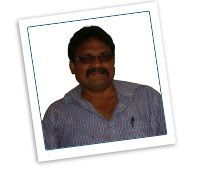 It was a big worry for our complete family as it was 50'Th wedding anniversary of our parents and we were not able to decide about a memorable gift for them on this special occasion. Now days as you find everything at one's home like refrigerators, lcds, leds, mobiles, cameras and even cars! As I was speaking with my uncle on telephone about this, he told me a story of his friend whose children gifted him a never before precious gift in his life … A wooden home care electric bed of D 4 Surgicals. I immediately took telephone numbers of D 4 Surgicals from my uncle and same day we visited D 4 Surgicals.There we saw the benefits of this motorized beds and immediately ordered double beds for our mom and dad. Both of them liked this gift so much as it was useful for them for taking rest during day time. Reading books, watching televisions and even for comfortable sleeps during night time. One special feature I liked about this bed was though it was a double bed; the comfortable positions of the bed were adjustable separately for each one with separate remote. Really a precious and useful gift we were able to give our parents.
...By Tushar Achari.
Saying that these adjustable beds helped me earn my bread wouldn't be an overstatement. My backache was so severe that I had become helpless and bed ridden. I was advised by my doctor to get admitted in a hospital for my back treatment but these electronic adjustable beds certainly made my life much better. I have been able to get back to work as my backache has almost vanished. These motorized beds helped me a great deal as I could do numerous things like reading a magazine or watch television while lying on it. The adjustable bed gives good results. I have to thank the bed manufacturer and I would recommend others to get an access of such a bed in case of any discomforts related to one's back.
...By Richard Jones.
My mother had this complain of arthritis and was not able to move from one place to another. But not only this product has reduced her pain but has also brought back the smile to her face. I surely recommend this product to everyone who needs that nice sleep for self and for the loved ones.
...By Mr.Avinash Agarwal